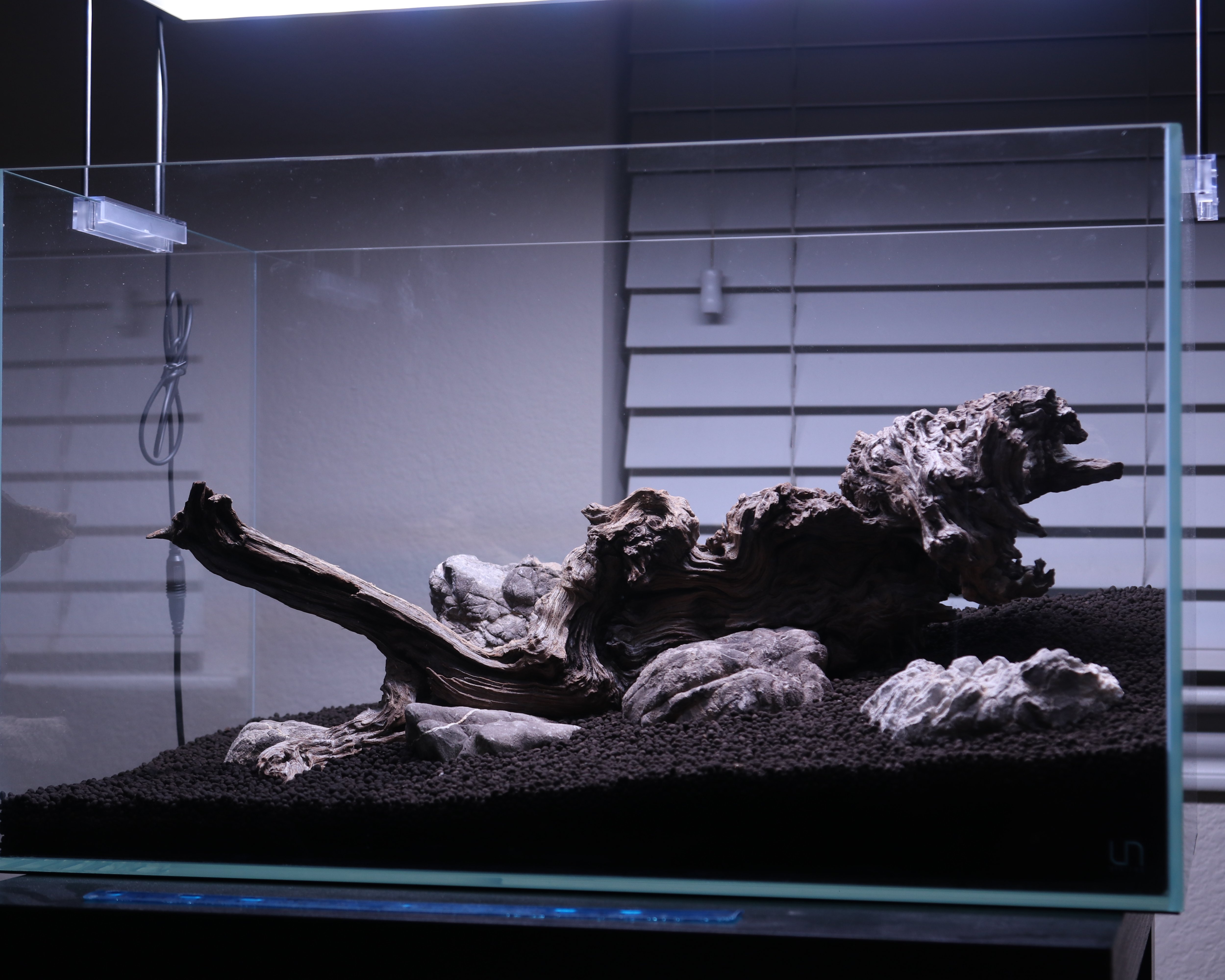 Description
Super Excited to be sharing my first 60cm scape. Ive been wanting to setup a bigger tank and i finally went for it. With this tank i wanted to make a scape which was more in the style of nature aquarium with nice layout of rock and wood with strong emphasis on plants.
CO2
Diffusion
On: 11:00am
Off: 7:00pm
BPS: 2
Aquarium Gallery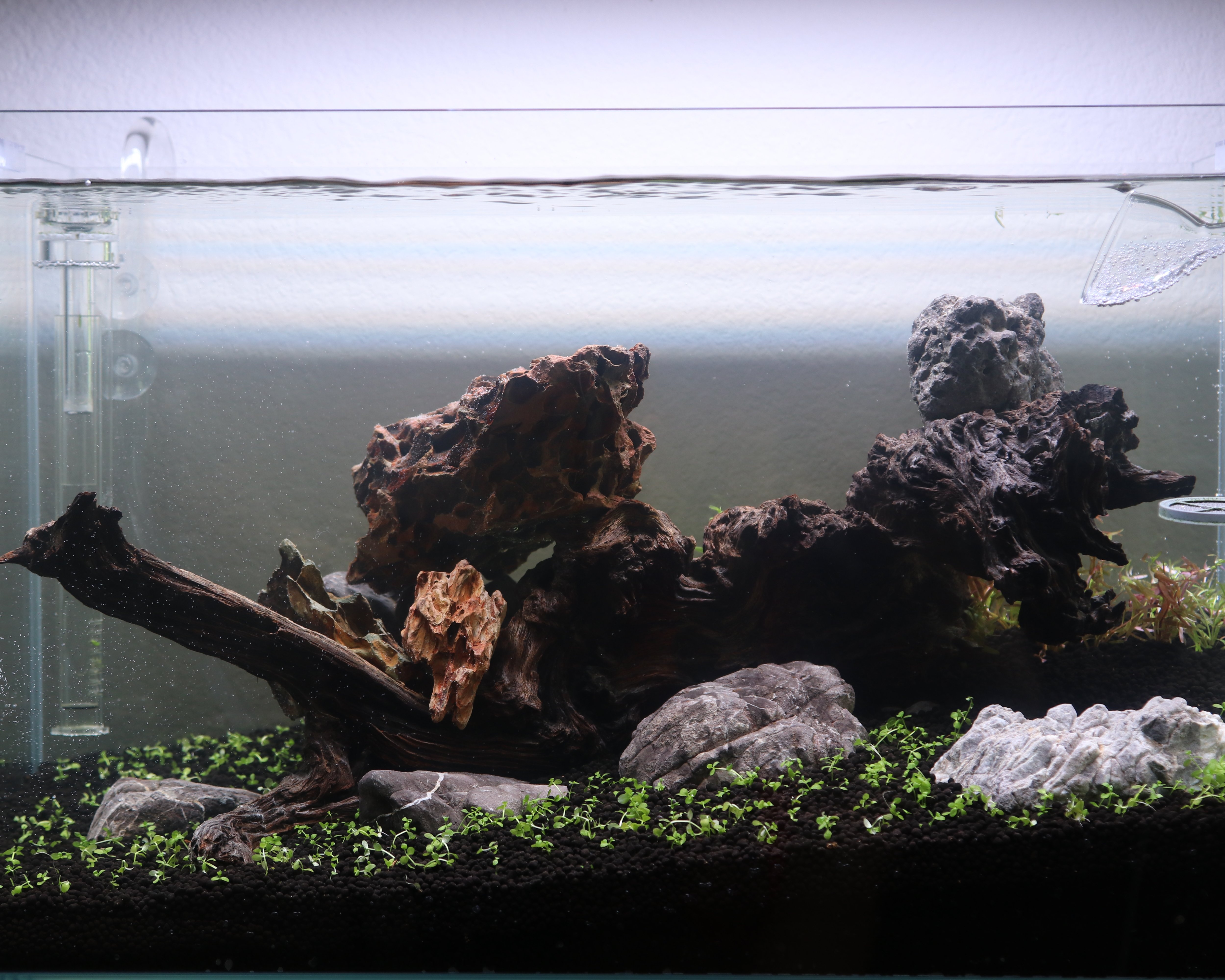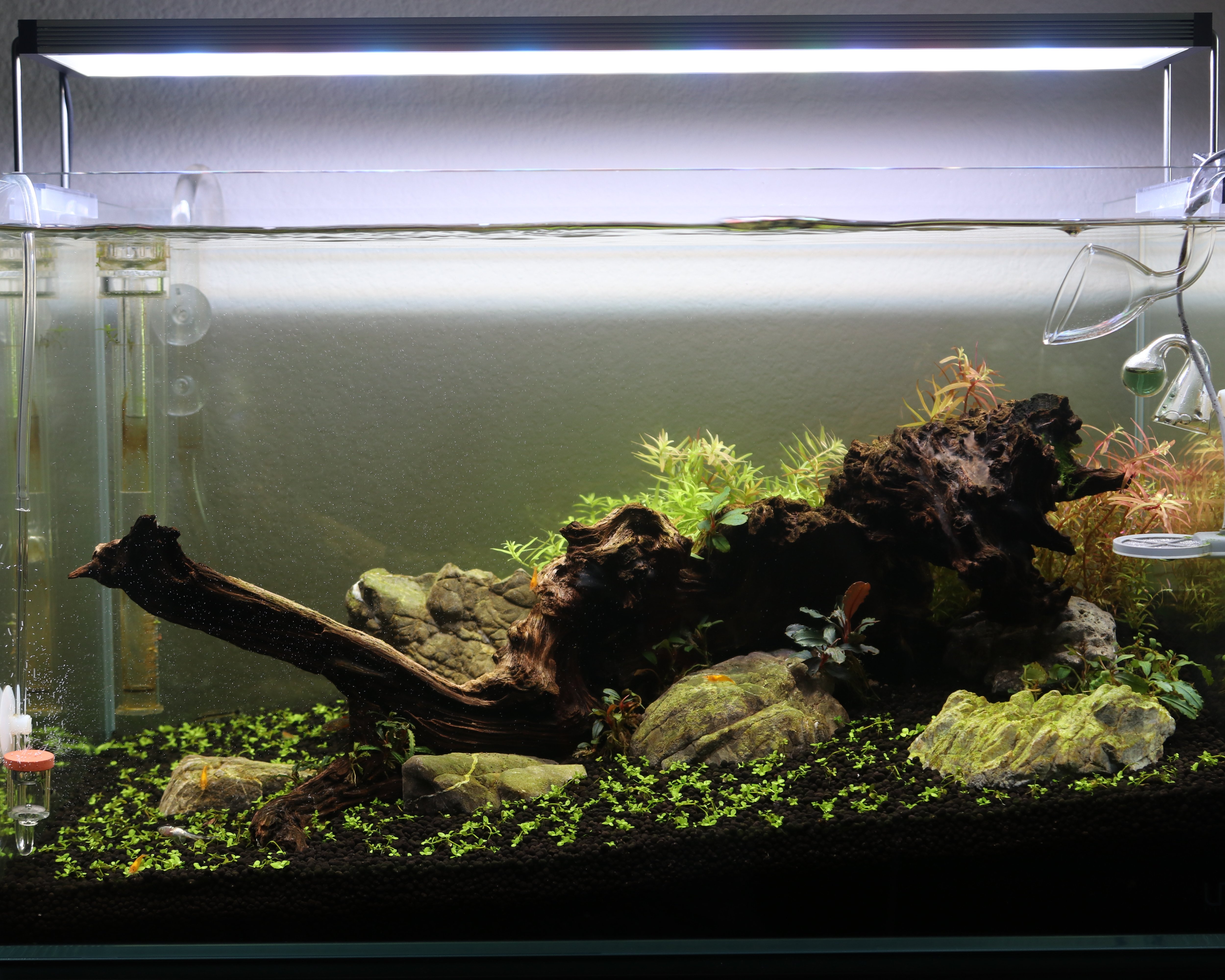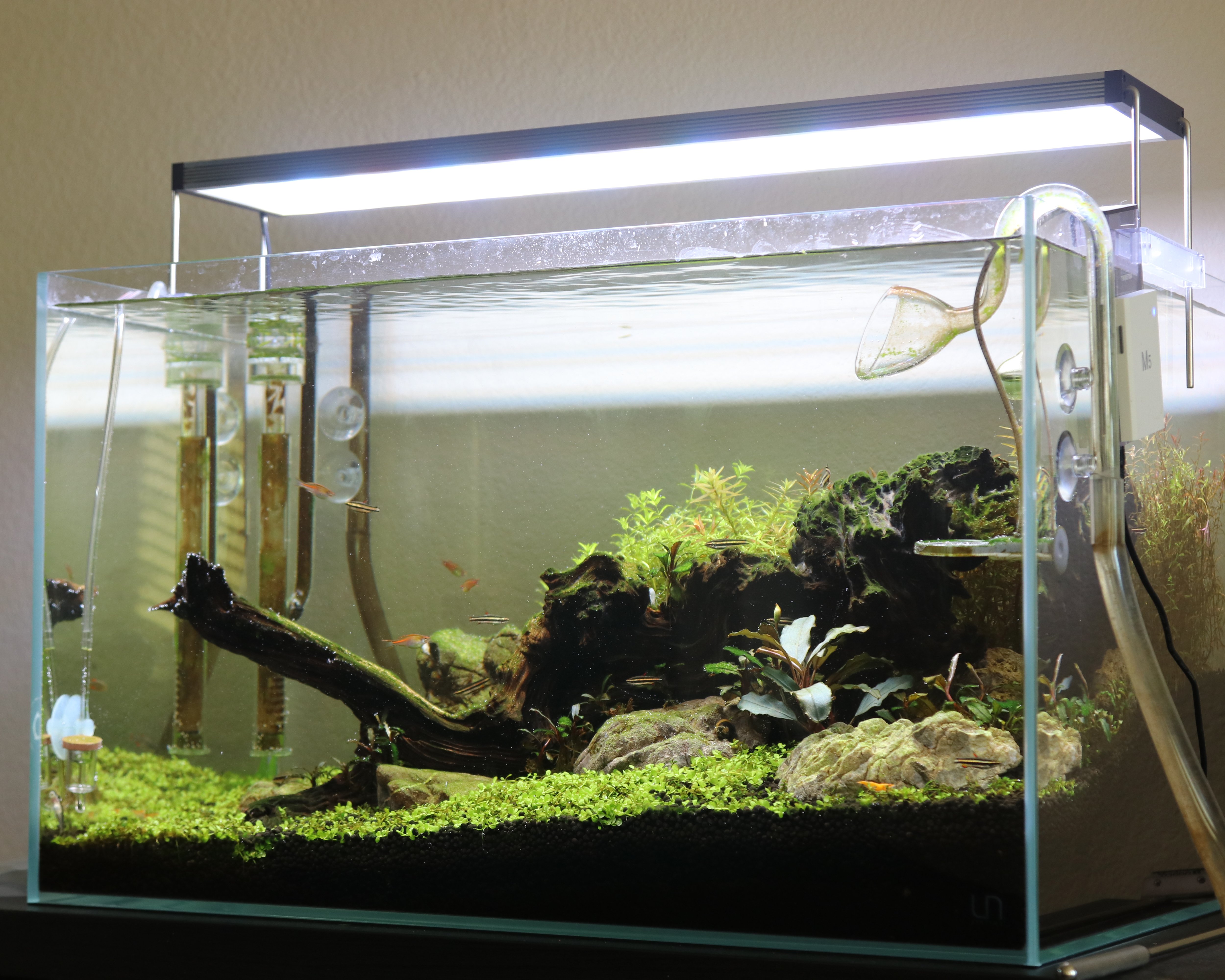 Timeline
4

6 weeks

Starting to see a lot more plant growth, this is about the middle of the algae phase. Fish were added at around 4 weeks and are settling in nicely! ......

5

2 weeks in

Bucephalandra was added after a bleach treatment. I find that bleaching reduces the amounts of algae present. No fish added yet but they will be added ......

6

The first fill

Here the tank right after its first fill, had to add some rocks to keep the wood from floating. Always exciting to see a scape come together once its ......